There are more than 4,000 parking spaces available within a 5-minute walk of the start/finish area for runners and spectators. The best parking is available at: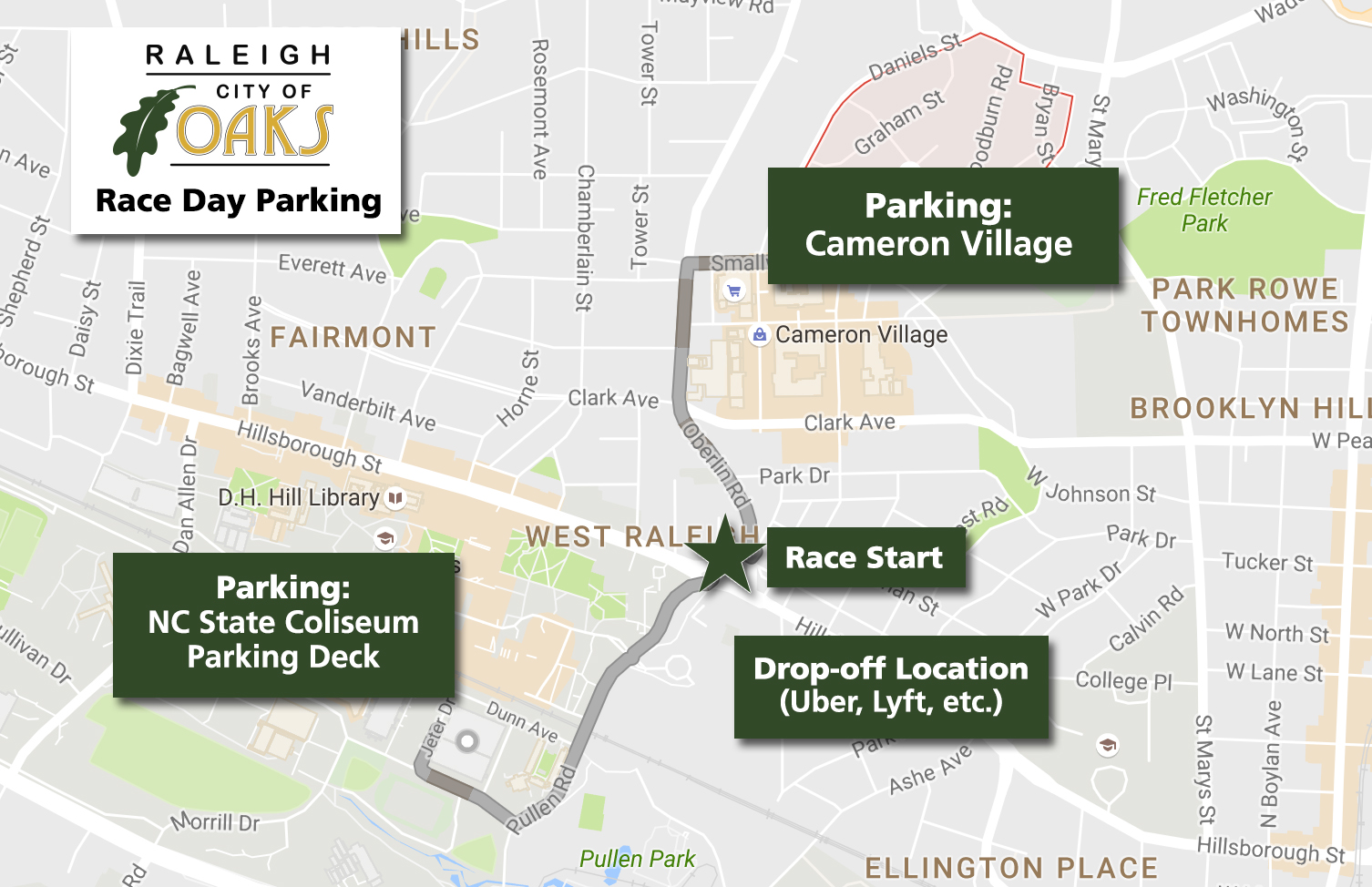 Uber/Lyft/Drop-off Location
Designated drop-off location: 1608 Hillsborough St. (parking lot across from the YMCA) ~1/4 mile from start & finish line (5 min walk). Please note: This area cannot be accessed between 6:45am-7:45am.